Generate specification and other reports and export to PDF, Excel, or MS Word.
Navigate to the
Project Workspace
to find
Reports
in the navigation bar. Here you can generate reports for the currently open project.
Types of Reports
Full Page Spec - specifications in the current project each take up an entire page, showing detailed information
Spec Index - specifications in the current project are listed in a tabular format
Vendors - vendors used in the current project (associated with specifications) are listed
Custom Reports - reports created using the Report Designer will also show up in the list
Filters
To the right of the report page you choose from several filter options to customize what information is shown on the report. Click the Preview button to re-generate the report after making changes to any filter options.
Some large reports can take a while to run, if for example you have several hundred specifications. We recommend opening another DesignSpec tab in your browser to continue working while those large reports run. We will eventually be adding queueing so you don't need to stay on the reports screen while the report generates.
Presets
You can save your selected filter options as a report preset so you can re-generate the same report repeatedly without having to select all the filter options again. To rename a report preset, click the three dots beside the preset name to the left of the report page to find the rename option. Note you can only rename report presets in this way, the name of the parent reports can be modified from the Report Designer.
Exporting (Downloading)
You can
export

a copy of the report and download it directly from your browser. Choose from PDF, MS Word, Excel, and other formats. Note that some reports are designed to be exported in a particular format, and may not be well adapted to other formats. The Full Page Spec report for examples is designed to be exported to PDF or MS Word format, and not Excel.
Customizing Reports
Certain types of reports can be further customized, or even designed completely from scratch. Click the three dots beside the report name on the left to see if there is the option to
customize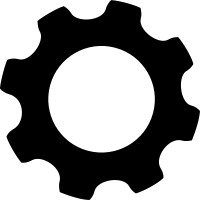 the report template using the
Report Designer
.