Manage all details of a single specification.
Code - unique identifier for a specification. The number is automatically incremented when creating a new specification. The prefix used to generate the code is configurable.
Furnished & Installed - see next section
Vendor - company from which the product may be sourced
Areas - areas where this product will be used
Notes - additional notes
Custom Attributes - listed on the right, you can customize this list of attributes by clicking the Customize button in the top right
Furnished & Installed
You can indicate who will be providing (furnishing) and installing a product (specification). This can later be used to filter specification reports for particular audiences, such as CFCI and CFOI for specifications to deliver to contractors.
OFCI - owner furnished, contractor installed (eg. lighting)
OFOI - owner furnished, owner installed (eg. chairs)
CFCI - contractor furnished, contractor installed (eg. plumbing fixtures)
CFOI - contractor furnished, owner installed
Designer Approval
Some specification types have items that may require designer approval, such as material samples. You can check off the items that require designer approval and uncheck those that don't, and these will show up on the
Full Page Spec report
by default.
You can
customize
the designer approval items for the current specification type by clicking on the Home
button in the top left corner, then navigating to
Designer Approval
.
See
Designer Approval
to learn about customizing designer approval items.
Area Assignment
You can assign your specification to one or more areas, and optionally assign the quantity per area.
Another way of assigning specifications to areas is from the
Specs screen
, using the
Areas
button. This is much faster when assigning multiple specifications to the same area.
Some reports support grouping specifications by area (and area type), which can help to organize specifications for large projects.
Quantities by Area
IMPORTANT Although you can simply specify the total quantity for a specification (for the entire project), whenever possible it's recommended to assign specification quantity per area. When specification quantity is indicated by area, these quantities will show up on reports that are grouped by area (total specification quantity will not.)
When generating reports, the spec quantity is calculated by multiplying the specification quantity per area by the total area quantity, for each area the spec is assigned to to get the total. For example you might have 2 chairs per each "King Bedroom Suite" area, and a total of 100 King Beedroom Areas, for a total of 200 of that chair.
Customizing Spec Types
You can customize the attributes that are available for the current specification type by clicking
Customize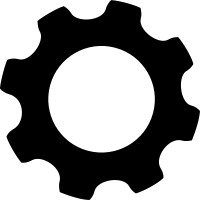 in the top right corner of the window.
See
Spec Types
to learn about customizing specification attributes.