Associate specs with one another to create groups of related specifications.
Linking specifications allows you to specify related groups of specifications that some finished item will be composed of. For example you may create a chair specification, and then link some fabric and wood specifications to it. Linking specifications also makes it easier to copy related specifications, as you are given the option to copy all linked specifications.
Linked specifications show up as thumbnails on the
Full Page Spec report
.
Linked Spec Quantity
You can specify the quantity of a linked specification relative to the spec that is using it. For example you could link a pillow specification to a chair, and then enter a quantity of 2 pillows for each chair, via the linked quantity. When the quantity of the pillow spec is calculated on reports, it will multiply the linked quantity entered (2) by the total calculated quantity of the chair.
Customizing Spec Links
You can customize which types of specifications can be linked for the current specification type, and name the relationships (eg. "Back Upholstery") by clicking
Customize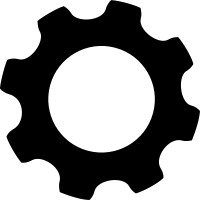 in the top right corner of the window.
See
Spec Types
to learn about customizing specification links.